August 8, 2017
WE'RE HIRING!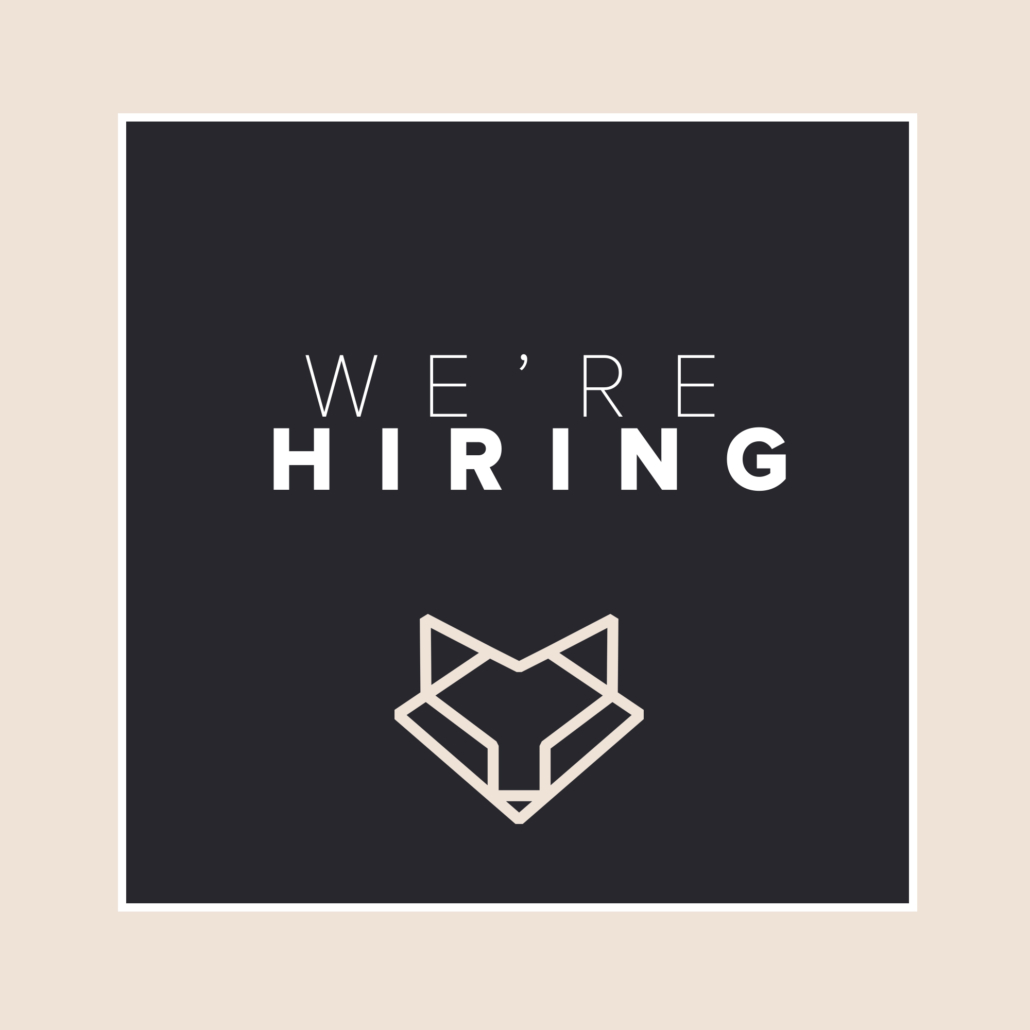 INTERESTED IN BECOMING PART
OF THE FORREST & FOX TEAM?!
Exciting things are afoot, and with more events planned for the future, we feel that it's time to make our team a little bigger!
We're currently looking to hire someone to work in our art department on non-event days, and alongside our photographer at events.
The role is currently temporary, with a view to move to a permanent role. We are very selective with interviews, so please provide examples of your work/portfolio and a cover letter.
Please only apply if you feel you would suit the brand. You must be available to start immediately.
Your Role:
This is an extremely unique position as there are two distinct parts to the role. The first would be working as part of our art department on upcoming events, encompassing all areas of production including prop making, set design, concept sketching etc. You will also have a creative input into our design.
The second part to the role would require you to work with our photographer during shoots assisting to craft the experience for children. You will need to be extremely confident and comfortable with children. This will generally take place at our events.
Each of our events is typically 3 days in length (generally on weekends) and we run either 1 or 2 of these a month. These are typically 8-10 hour days. These are at varying locations around the UK, but our current run is in the South Wales and South West England area. The whole team typically stays in a house together during the events which ensures a great weekend outside of the working day!
We are also designing some new productions that will take place during the week at our studio, so you will also be involved in these!
All food and accommodation at the events is covered by the company.
We believe the position would ideally suit a creative graduate/student.
What We Are Looking For:
We need someone young, extremely confident, friendly and very comfortable with children. We are ideally looking for someone creative who has an interest and skills within art and design. This is an ideal job for a creative student or recent graduate.
We currently employ an entirely female customer facing staff as this works best with the girls at the events. Everyone in the company is under 30 and has a degree in a certain area related to production.
We have just finished renovating our new studio workshop in Llansamlet, Swansea, so you will need to be able to get here. All interviews will take place here.
Requirements:
Degree (or working towards)
Highly confident and friendly people skills
Comfortable with children.
Motivated and resourceful.
Creative background.
Well presented.
Well spoken
Driving License
Preferred:
Enhanced Disclosure (DBS)
If you think you're right for the role and want to join our team of young creatives, then email us at: studio@forrestandfox.co.uk
You might also like
October 14, 2017

February 15, 2017